ModuVated Cabo San Lucas Gym
Our ModuVated Cabo San Lucas location is located close to the marina and downtown area. In the community of health and wellness in Los Cabos, ModuVated is a household name. Built from the ground up, check out how we built our gym.
Being that we had already built and opened a few gyms, we really wanted to create a unique gym design experience for ourselves.
This will be an ongoing and ever changing project as we continue to add more features and amenities with other feedback and requests from our guests
Here a list of features we implemented at the club:
About ModuVated Cabo San Lucas
Located near downtown Cabo San Lucas and in the Plaza by Walmart, you can't miss our seeing our unique architectured gym. If you're a Cabo local or frequent tourist, there's no doubt you've seen us when at Plaza San Lucas.
Our mission is to provide a healthy, happy, and confident lifestyle for all. It's not just about eating healthy food and exercising regularly, but also about having a positive outlook on life and feeling good about ourselves.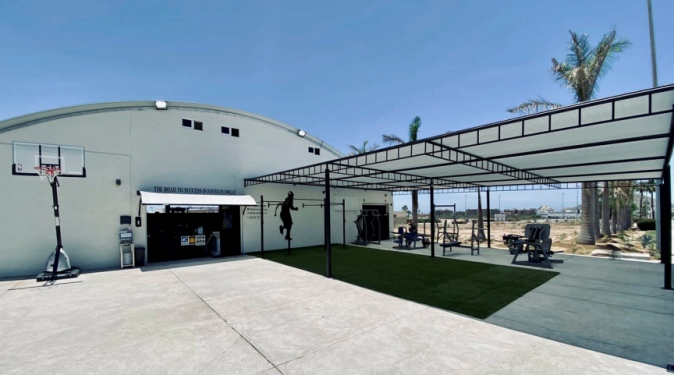 AFTER BUILDING THE GYM, WE ACHIEVED
Interested in Gym Design? Great! Request your quote by filling this form:
Moduvated Cabo San Lucas gym