HACIENDA BEACH CLUB & RESIDENCE
Hacienda Beach Club and Residences is an exclusive luxury resort in Cabo San Lucas.
THE FINAL BUILDOUT PICTURES
Having a lot of customers worldwide, Hacienda Beach Club needed to offer them an alternative to keep working out, since they usually receive a lot of celebrities in their beach club. So it was our mission to design a space that could be accesible, fresh, easy to use, comfortable and complete.
So, this is a list of features we implemented at the club:
Hacienda Beach Club & Residences is rated as one of the Top 10 Hotels in the World based on Trip Advisor.  With amazing views of Land's End, direct beach access, and a world of shopping, dining, and nightlife nearby.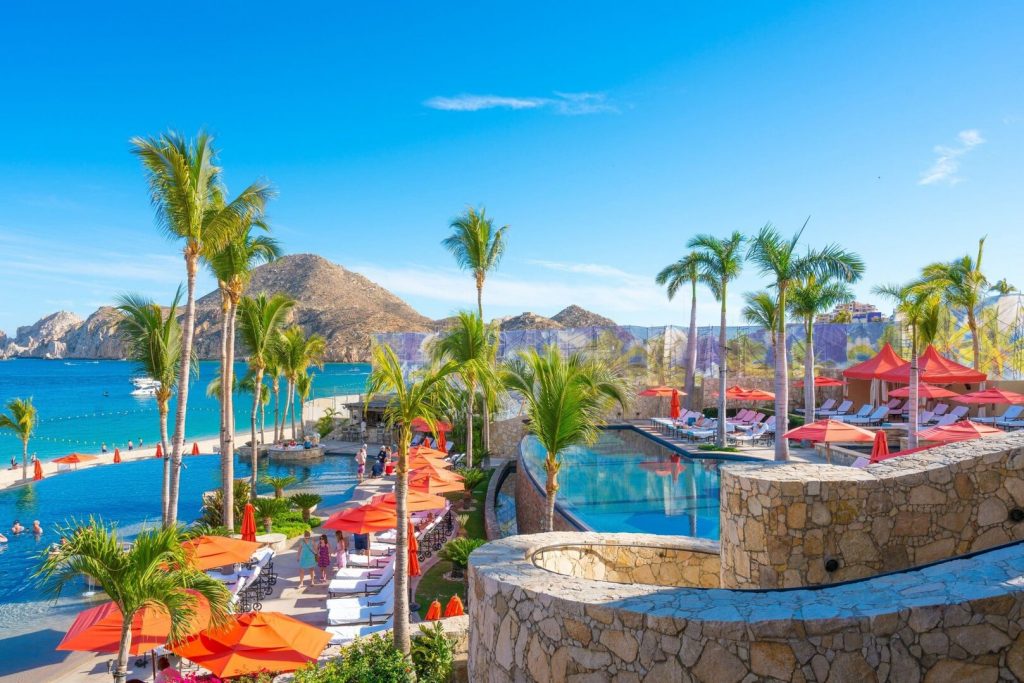 AFTER BUILDING THE GYM, WE ACHIEVED
"On time, on budget, on point. Modu and his team were tasked with taking an existing gym in a private upscale residential resort and replacing/upgrading the existing equipment and space.
They worked well with our gym committee, HOA Managers as well as architects and engineers. His vision for our dark space was to add large windows facing an existing green space and to include an outdoor workout area which added extra room for fitness classes, functional training and more. Selecting the appropriate fitness equipment suppliers is also key.
The owners and guests have been raving about the new gym and I highly recommend using Modu and ModuVated for any project involving gym design, updating existing gyms, layout of equipment and equipment selection."
Allison Ewing - Resident/Gym Committee - Hacienda Beach Club & Residences
Interested in Gym Design? Great! Request your quote by filling this form: