JACK-UP ACCOMMODATION RIG
Crossway Eagle is an accommodation jack-up rig that drills oil from deep-sea reservoirs. We built its fitness center for the crew on board to keep in shape while out at sea.
THE FINAL BUILDOUT PICTURES
Here's some of the features we implemented in the fitness center aboard the rig:
According to Macro Offshore, Crossway Eagle is a self-elevating accommodation jack-up unit designed to maintain gangway connection in adverse sea conditions.
Accomodating the crew that manages the rig, we built in a fitness center to help keep the crew in tip-top shape while offshore.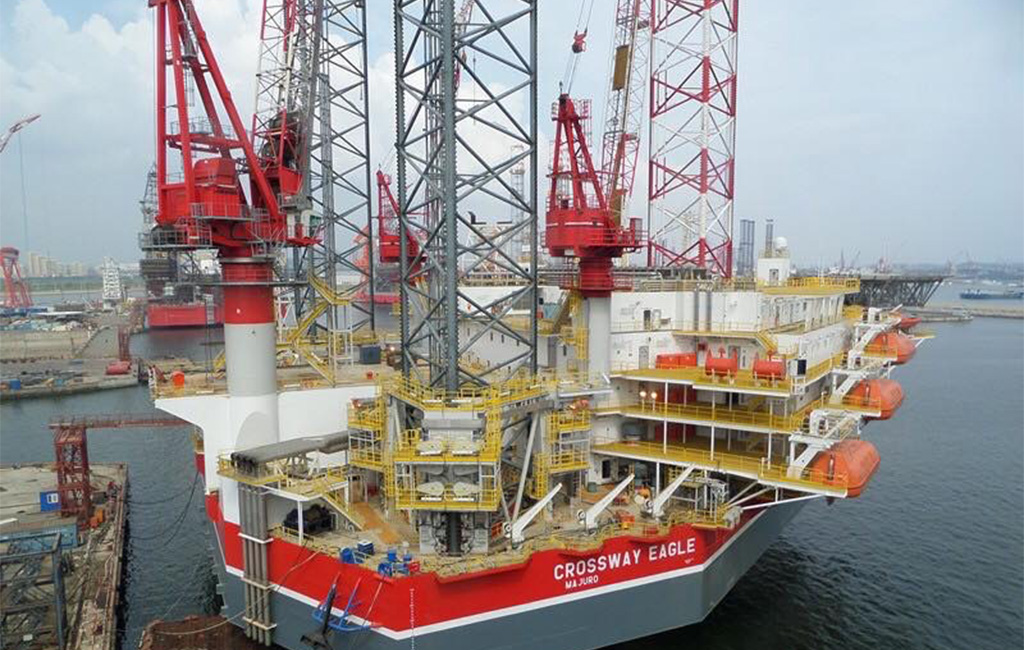 Interested in Gym Design? Great! Request your quote by filling this form: